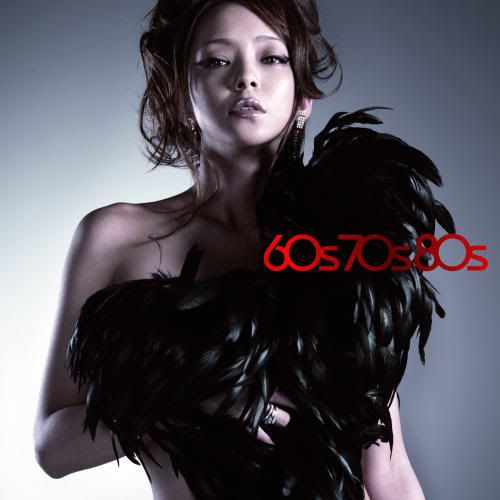 Title: 60s 70s 80s
Artist: Namie Amuro
Released: March 12, 2008

Track List
01. NEW LOOK
02. ROCK STEADY
03. WHAT A FEELING
04. NEW LOOK (Instrumental)
05. ROCK STEADY (Instrumental)
06. WHAT A FEELING (Instrumental)

I was very excited to purchase Namie Amuro's new single 60s 70s 80s about two months ago. Having watched NEW LOOK, ROCK STEADY, and the making of videos, the hype subsided as I listened to both songs more than 20 times.

If you don't want to suffer the same fate as me, don't over listen to these songs. No matter how amazing they sound. All three songs, NEW LOOK, ROCK STEADY, and WHAT A FEELING, feature great vocals from Namie with addictive fast paced beats. It appears that Namie has improved her English skills, as her English pronunciation was great.

I really enjoy the chorus for NEW LOOK and ROCK STEADY. Every time Namie says, "how do I look baby tell me" or "let's go, tell me are you ready? ROCK STEADY 1...2..3...4... Are you ready? Ready, ready, ready ROCK STEADY BABY" I tend to lip sync to it. I'm pretty sure I creep out my office mate as he must think he's sharing a cubicle with a psycho. I'm not sure if he knows I'm wearing headphones in my other ear...

Anyone know why Namie says bungee jump in ROCK STEADY? I'm puzzled as to how that relates to anything in the song. It just seems so random.

Reviews From Other Critics

Amai Wana

Although I was nervous about Namie's 32nd single when the project was first announced, 60s 70s 80s really blew me away.
Full Review
Beyond the Sea
60s 70s 80s

definitely contains Namie Amuro's best material to date
Full Review
do you love?
Fresh, funky, fun. Packs in everything you'd want in a single and more.
Full Review