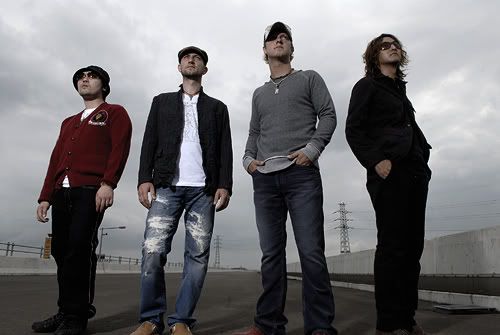 Monkey Majik is my favourite Jpop group. I recommend them to all my friends because I think their songs are absolutely amazing. I have no idea how they make such good songs...it seems every new single keeps getting better and better.

Images of Monkey Majik members: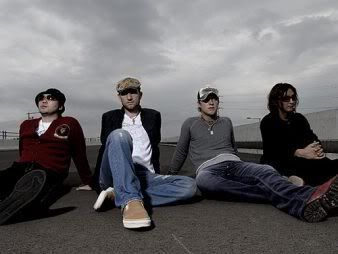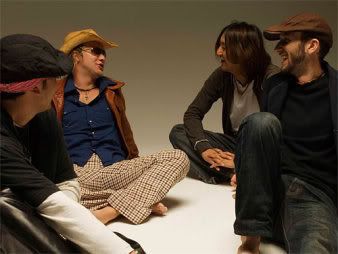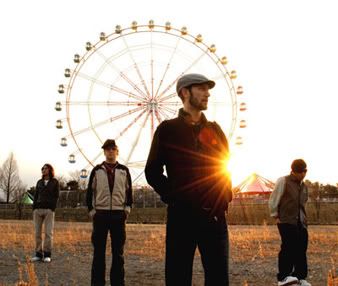 Instead of plagiarizing the hell out of the Monkey Majik Wikipedia article
I'll simply state who I recommend Monkey Majik for and highlight some of my favourite songs.

I highly recommend Monkey Majik if you like:

Songs with lots of guitar
Excellent background music. Most of their songs are really relaxing to listen to, so I always listen to their music when studying or doing homework :)

Combination of English and Japanese lyrics. The two vocalists are Canadian (even better!) so they have songs with pure English, pure Japanese, and a combination of both
Indie pop. A lot of their songs seem to fit the category of Indie pop. There is really distinct sound to it
Songs that sound like North American songs! Some of their songs could

easily

compete against North American songs because the English lyrics and the beats are so good :) No high pitch squealing, cheesy beats, or Engrish here

If you are interested in Monkey Majik lyrics, visit my Monkey Majik lyric database by clicking
here
.
If you want to hear some of my favourite Monkey Majik songs, you can get the Monkey Majik Best 2005-2007 album I created
here
.
Song recommendations:
2005 Album - Eastview

1996

- an English song with excellent guitar.

2006 Album - Thank You
Around the World

- Probably their most popular song, since it was featured in a Japanese drama opening. Definitely a creative song.

All By Myself

- An English song, slower paced.


Fly

- The first song I heard from Monkey Majik. Almost entirely English, an excellent sampling song for anyone interested in Monkey Majik.

Stay

- A combination of Japanese and English. I really like the guitar in this song.


Turn

- A combination of Japanese, English, and interesting beats makes this song sound amazing.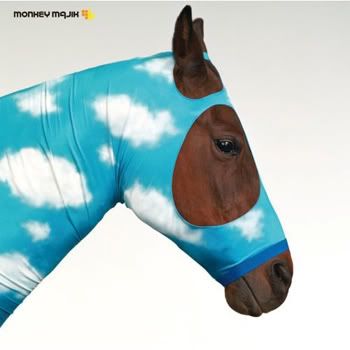 2007 Album - Sora wa Maru de
I am a really big fan of Monkey Majik's Thank You album. Just when I thought it couldn't get any better, they decided to release Sora wa Maru de which contained a lot of their new singles and is easily my favourite album of all time. It's rare for me to like so many songs on a single album. However, my most favourite songs are:
I Miss You

- A slow paced song with piano and guitar! Definitely a change in style and it works. This song is in English and nice lyrics.

Long Shot Penny

- Another amazing Monkey Majik song with their unique beats again. An English song with really catchy beats.


Maybe

- A fast paced English song.

Mitsumoto

- The chorus for this song is so catchy. This song is Japanese with bits of English.

NO SNOW IN DECEMBER

- Simply another great Monkey Majik English song with great beats.

Picture Perfect

- When I discovered that M-Flo was collaborating with Monkey Majik, I had to pinch myself. I didn't think that would ever happen but I was really glad it did. I am a huge fan of M-Flo collaborations, so I had some high expectations. Luckily, this song is really enjoyable so I wasn't disappointed. This song is a combination of English and Japanese with some rapping.

Smile

- A slow English song from Monkey Majik, which I find quite rare. Definitely a change in their usual style.

Sotsugyou Soshite Miraihe

- A collaboration with SEAMO. If you see the music video for this song you'll find this song slightly depressing. A mixture of Japanese and English with some rapping.

2006 Single - Around the World

Falling

- A really interesting song in English with some neat guitar.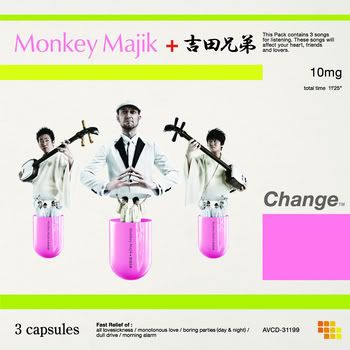 2007 Single - Change
Car Crash

- I have no idea why Monkey Majik would hide such a good song as part of the Change single. Even worse, why they didn't add it to their recent album! This song is pure English and one of my favourite Monkey Majik songs.
Note: Profile last updated December 03, 2007.
For more information
Monkey Majik Official Site